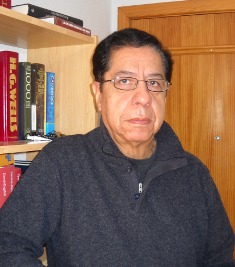 George is an American language instructor from New York, with over 20 years' experience. He has also taught French, Spanish and Italian. He holds a Bsc from Columbia University, and an Msc and a PhD from New York University.
George has various trainer certifications for teaching English for Business. He has taught at all levels and to all types of audiences, from High School to university level, as well as to business executives, professional people and politicians. He also teaches English for specific purposes such as Legal, Medical, Technical, as well as preparation to the Cambridge Examinations (KET, PET, First and Advanced Certificates, Proficiency), TOEFL and GMAT.
In his teaching, George prefers the oral communicative approach — setting specific objectives and actively using different types of media to practice speaking at a natural and dynamic pace in order to help the student function in the new language and perform naturally and with ease. He also puts emphasis on accent reduction and phonetics. Besides languages, George has also taught and is a specialist in the area of Cross-Cultural Communication, which includes Cross-Cultural Presentations, Negotiations, Team-building, Diversity in the workplace, etc. in many countries around the world. He has also published several multi-media language methods. Besides being fluent in Italian, French and Spanish, he also speaks Danish, Norwegian and Swedish and can get by in German.
He is an avid follower of world events, likes and practises several sports (tennis, skiing, swimming, etc.), enjoys reading and is a fan of good food and wines.