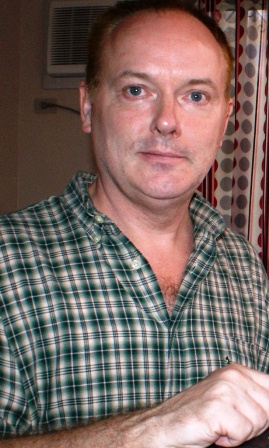 Erik
Erik is a TEFL certified teacher from the UK living in the Philippines. He also has a BA Hons in History. Erik has 16 years of teaching English experience. He prepares for CAE and IELTS exams.
Erik likes to make his lessons challenging and fun at the same time. Erik also worked for IBM for 12 years as a senior consultant and International Project Manager which involved handling projects in thirty-eight different countries so he is quite experienced for teaching business English, English for IT and English for Project Management. Recently he has been involved in preparing students for job interviews in English and assisting in the writing of student's resumes, critical Thinking in Englis, and Business Presentation Skills. He uses a wide range of materials from books to Ted Talks, from online news to Wikipedia.
Erik visited Russia before, during and after the collapse of the Soviet Union and he is knowledgeable about Russian history, culture, politics, economic issues and current affairs, so he is able to discuss a great many subjects and make lessons relevant to the student.
Erik has helped many students not just to pass exams but to change jobs and to transition to new lives in the UK, Canada, the US, and Australia.
Erik is a former professional squash player and international squash coach. He is also a former British Army captain. He plays tennis, basket ball and loves chess, reading, classical music, hifi and photography.
He is currently the chief editor for a small publishing company specialising in the publication of books which explore the overlaps between Quantum Theory and Buddhist philosophy.
Bernadette is a TEFL certified teacher from Port Elizabeth, South Africa. Bernadette has a wealth of experience, due to working for various online companies where she won the Private lesson award for three years in a row.
She is certainly a most passionate and unique teacher, having worked in the field of education since 2010, where she started off with teaching child art. After earning her TEFL qualification in 2011 — she decided to move into the field of Teaching English as a Foreign language, full-time.
Bernadette has a special flair for communication, utilizing an eclectic methodology — her approach to pedagogy is related to students needs — whether it be task based activities with a communicative approach, Grammar orientated sessions, General conversational strategies or Pronunciation and elocution lessons. Motivation and bolstering confidence, is a key aspect in her classroom, as is encouraging a positive self-evaluation. Bernadette has had tremendous success in preparing students ahead of the TOEIC, TOEFL, IELTS and Cambridge exams (FCE and CAE).
She has worked with Business students, preparing them ahead of presentations, meetings and related Business topics- Telephoning, Negotiations and Business Correspondence. Her aim is to provide lessons in a comfortable and caring environment — she has a love for people, the creative arts — especially painting in oils, music as a medium for learning and helping students attain realistic goals.
Отзывов: 2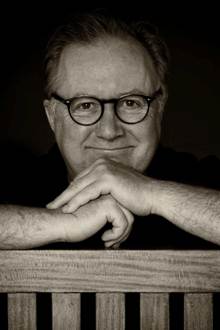 Richard
Richard is a CELTA certified Englishman (born in Nottingham) living in The Philippines. He has Bachelor's of Education (Mathematics) from Nottingham Trent University.
Richard had careers in Local Government and commerce before entering education 20 years ago. Richard's Bachelor of Education degree and CELTA have found him working in Singapore, Saudi Arabia, Kazakhstan, Switzerland, Qatar, Kuwait, Iraq, UAE and Malaysia.
Latterly he has been a teacher of teachers, and a trainer of trainers. With a positive outlook and a sense of fun, he always enjoys meeting people, and has broad interests including music and photography. Richard is confident that he can help you and would like to work together, to build from a platform of success, and go forward with achievable steps.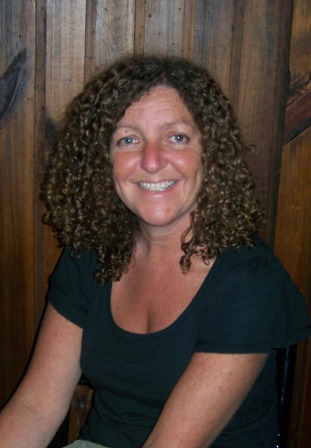 Michelle Alison
Michelle is from the UK (London). She has a B.A. with Honours in Applied Linguistics and Teaching English to Students of Other Languages. She also has a TEFL Certificate from Trinity College, London and a PGCE.
Michelle has over 25 years of English teaching experience (she has been teaching since 1996), 10 years of which were spent in London teaching a wide range of students of different nationalities and very different cultures. Since 2006, she has been teaching in Argentina, both online and face-to-face. Michelle has prepared many students for YLE, PET, KET, FCE, CAE, CPE, IELTS and TOEFL. She has also taught business English.
Part of her teaching duties in London was to prepare students for the English they needed for their chosen careers, such as hair-dressing, business communication and computers. Michelle enjoys teaching all English skills including reading, writing, listening, speaking and grammar.
She is an avid reader and is interested in world events and enjoys discussing current news issues and different cultures. When Michelle is not working, she enjoys dancing tango, socialising, walking along the coast with her dog and relaxing with her family and her cats.
Ewa is an experienced English teacher and attorney admitted to practice in Arizona, USA. She has been teaching English for over 16 years. Ewa has a Bachelor's with Honors in Teaching English as a Foreign Language and a Master's with Honors in English and American Literature. Ewa also holds a J.D. in Law from the GGU University in San Francisco. She is also a member of EULETA (The European Legal English Teachers' Association ).
Ewa worked as an attorney in Arizona and has taught numerous ESL classes both in Europe and in the United States, including all language skills. Ewa worked as a member of the examination committee in a private college as well as a marketing and business school in Poland.
Ewa likes using a variety of teaching tools and creates personalized courses and programs for each student, according to one's needs and aspirations. An avid language learner herself, Ewa enjoys helping others learn. Through her own learning-teaching experience she has developed an array of methods and techniques that she has found to be most effective. In addition to teaching all levels of General English, Ewa teaches Business and Legal English*. She prepares for TOEFL, ILEC, TOLES and IELTS, PET, FCE, CAE and CPE. She also gives Law courses.
Currently, students can choose one of the online courses listed below or a combination of any of them. Additionally, Ewa is also fluent in Polish and can speak some German and Russian. She currently lives in Germany where she works as an English teacher, translator and editor.
Ewa enjoys hiking with her dog, drawing, crafts, reading, learning foreign languages and writing. She has published several essays dealing with social and political issues. *стоимость занятий с Ewa по курсу Legal English составляет 2100 рублей за академический час (45 минут)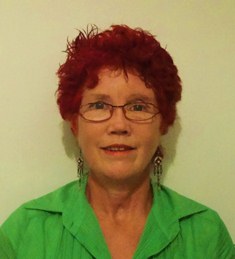 Helen Krystallis
Helen is a certified ESL-EFL teacher from Ireland, who lives in Greece. She holds an honors Degree (B.A.) in English Language & Literature, as well as LCCI International Qualifications (Distinction) in Further Certification for Teachers of Business English.
Helen has been teaching English for more than 35 years. She teaches all components of the English language to a range of ages and educational backgrounds. Helen tailors her lessons to student's needs with an emphasis on their weaker areas.
She is very dedicated to her work and her students and can always motivate students to work towards achieving their goals. She has also gained accreditation as an English Language Examiner for Major Examination organizations in Greece. Most of her teaching has been preparation for:
the Cambridge exams (more than 12 years): KET, PET, FCE, CAE, CPE,
Michigan Examinations (more than 5 years): BCCE, ECCE, ALCE, and MCPE.
She also has experience preparing for IELTS.
Jamie is a TESOL certified teacher from Esher, England. He also has MSc in Computer Science and before becoming an English teacher he taught Computer Science at colleges and university in England and Scotland for 14 years.
Jamie has been teaching English since 2003 and has experience of teaching in Thailand, Oman, the United Arab Emirates, Azerbaijan and Kazakhstan. He taught general English at college, TOEFL on a university foundation course; employability skills (which includes business English) at university, business English in the petroleum and banking sectors as well as IELTS preparation. He also taught English to trainee English teachers at university in Kazakhstan.
Jamie enjoys driving into the mountains and spending his free time away from the hustle and bustle of city life. He also enjoys computers and meeting people on the internet.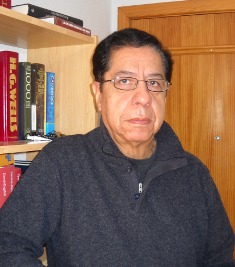 George
George is an American language instructor from New York, with over 20 years' experience. He has also taught French, Spanish and Italian. He holds a Bsc from Columbia University, and an Msc and a PhD from New York University.
George has various trainer certifications for teaching English for Business. He has taught at all levels and to all types of audiences, from High School to university level, as well as to business executives, professional people and politicians. He also teaches English for specific purposes such as Legal, Medical, Technical, as well as preparation to the Cambridge Examinations (KET, PET, First and Advanced Certificates, Proficiency), TOEFL and GMAT.
In his teaching, George prefers the oral communicative approach — setting specific objectives and actively using different types of media to practice speaking at a natural and dynamic pace in order to help the student function in the new language and perform naturally and with ease. He also puts emphasis on accent reduction and phonetics. Besides languages, George has also taught and is a specialist in the area of Cross-Cultural Communication, which includes Cross-Cultural Presentations, Negotiations, Team-building, Diversity in the workplace, etc. in many countries around the world. He has also published several multi-media language methods. Besides being fluent in Italian, French and Spanish, he also speaks Danish, Norwegian and Swedish and can get by in German.
He is an avid follower of world events, likes and practises several sports (tennis, skiing, swimming, etc.), enjoys reading and is a fan of good food and wines.