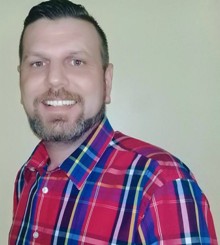 Steve is a TEFL certified teacher hailing from the United Kingdom (Kent) living in thу Phillipines. He has 15 years' experience and was previously employed by the South Korean government to tutor its civil servants and ministers, and the Chinese government.
Steve has taught IELTS, TOEIC, TOEFL, OPIC and TEPs, as well as Business English, Travel English and general ESL. He has great communication skills and seamlessly interacts with his students. He presents information in a wide and varied format, emphasising relevance to academic, professional and social application. He has additional skills in curriculum design and development, assessment, parent relations and task-specific education. Steve has witnessed through application that students benefit greatly from learning in an encouraging setting, which helps build their confidence and, therefore, ability.
Steve's caring, enthusiastic and diligent nature makes him the perfect role model for students of all ages. Furthermore, his strong commitment to developing students in a relaxed and friendly yet structured environment, where clear goals are set and achieved, drives real results. He has an abundance of teaching experience and has a strong background and proven record for success in tutoring students from elementary through to university and adults, including senior citizens.
An avid hiker, Steve enjoys nothing more than spending time in the forests and on the mountains near his home with his pet dogs. He also has a large aquarium at home which he spends time maintaining. He likes reading novels and watching documentaries. On the weekends, Steve likes to cook for his family and enjoys going to the public market very early to buy fresh ingredients.