ТОП 200 английских идиом для IELTS Speaking 7+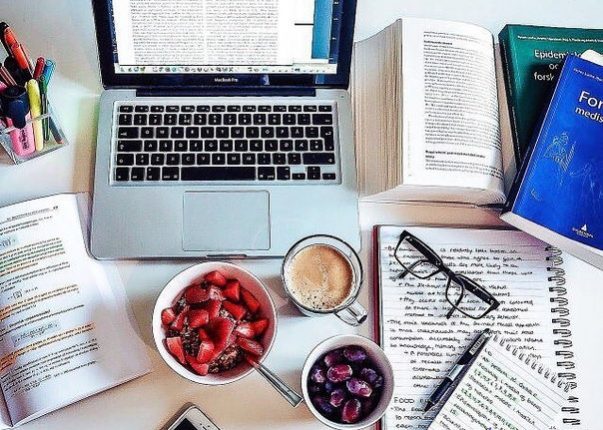 Идиомы  — это фразеологизмы, устойчивые словосочетания, которые понимаются в переносном смысле. Если вы переведёте каждое слово по отдельности из этого выражения, то можете не понять смысл высказывания. Поэтому английские идиомы нужно учить и уметь их правильно использовать.
В каких частях экзамена IELTS пригодятся идиомы? Только в IELTS Speaking и для написания письма другу в IELTS General (IELTS Writing task 1). При написании эссе и описании графиков ни в коим случае нельзя использовать ни идиомы, ни фразовые глаголы, так как всё должно быть оформлено в официальном стиле; идиомы, разговорные фразы и сленг в котором не допускается.
Можно ли обойтись без идиом в IELTS Speaking?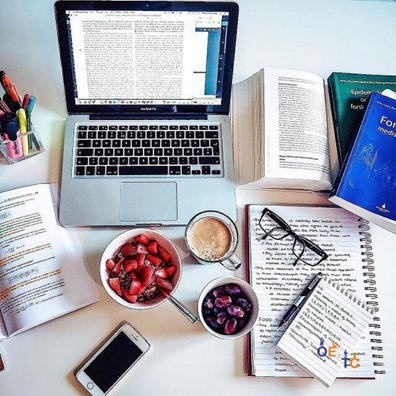 В официальных критериях оценки IELTS Speaking употребление редких идиом обозначено как один из требований для IELTS кандидатов, которые заслуживают оценку 7 и выше. Поэтому если Вам нужен балл меньше 7, то можете не волноваться, а вот если вы уже в который раз набираете только балл 6, а нужна семёрка, то эта статья для вас.
Я употребил несколько идиом в IELTS Speaking, но не получил балл 7. В чём причина?
Во-первых, нужно быть аккуратными и точными в произнесении идиом. Они должны быть уместными, звучать естественно, при этом нельзя менять порядок слов в идиоме или употреблять не с теми предлогами! Если вы будете злоупотреблять идиомами в каждом предложении, забывая при этом о других аспектах, то экзаменатор заметит натянутую заученную речь. К тому же, если пытаясь вспомнить ту или иную идиому, вы то и дело продолжительно молчали, запинались, — это не добавит вам плюсов.
Во-вторых, помимо идиом, нужно уметь разумно пользоваться словами-связками, сложными грамматическими конструкциями, широко употреблять синонимы в речи, улучшить произношение и интонацию. И самое главное – внимательно слушать вопросы экзаменатора и отвечать по теме.
Нужно ли учить идиомы специально для IELTS?
Многие преподаватели выступают против заучивания ответов и натаскивания на конкретные вопросы.  Они предлагают улучшать уровень общего английского в целом и лишь потом на экзамене оценка повысится автоматически. Однако, не все располагают годом или двумя для постепенного поднятия уровня английского. К тому же на IELTS экзамене Speaking part длится всего 15 минут и за это время нужно продемонстрировать свои знания, умения и навыки в сжатые сроки. Зная критерии оценки и путём тщательного изучения конкретных конструкций и систематической практики употребления их в устной речи, можно заметно улучшить впечатление экзаменатора об ответе в целом.
Как учить английские идиомы?

В контексте и постоянной практике в речи. Прочтите список и выпишите примерно 30, которые вы точно поняли как использовать в речи правильно. Тренируясь отвечать на IELTS Speaking вопросы на уроках с преподавателем, держите перед собой идиомы, заставляйте себя использовать
Наши преподаватели английского по скайпу, как русскоговорящие так и носители английского помогут попрактиковаться в формате IELTS экзамена. Они укажут на типичные ошибки, от которых нужно избавиться,  дадут рекомендации для получения заветной отметки.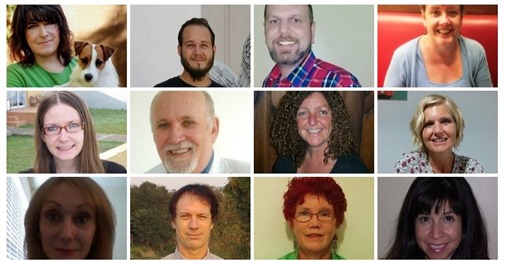 Для того чтобы заказать пробный урок – заполните форму, и мы подберём для вас преподавателя.
Как часто
once in a blue moon (очень редко)
off and on (время от времени)
nine times out of ten (почти всегда)
Когда не знаете, что сказать по теме
Honestly, I haven't got the foggiest idea about that…/ I haven't got a clue…/ Nothing springs to mind, really. It's just out of my depth
Frankly speaking, I have a very superficial understanding of the current situation with space exploration. The matter is that I'm a bit out of touch with news these days as I'm constantly busy at work. I guess I've spread myself too thin burning the candle at both ends, but anway I may guess that….
To tell the truth, I don't know the ins and outs of the situation , but it seems that…
Global warming isn't at the top of my agenda. I simply do not believe in it as there is no proven evidence that people are able to change it – so why waste money on it? Oh no, I lost my train of thoughts.
I'm out of my element when it comes to art. Without knowing too much about this topic, I would say
I am all at sea speaking about human sciences, I feel more comfortable about practical things.
I don't really have any first-hand knowledge of nature conservation, but I'll assume that…
That's a tricky question. let me think for a second… Off the top of my head,
I've never thought about that before, I'll try to give it my best shot.
Когда задумались
Sorry. I was miles away. What was the question?
Когда не поняли вопроса
I'm a little confused about the word "…" can you tell me what it means?
Now I've got it. Thanks for putting me in the picture.
To be honest I am not entirely sure I understood the question, could you rephrase it?
Когда поняли, что ошиблись
Oh, Gosh! I got the wrong end of the stick. Sorry, I thought you were asking about…
It was just a slip of the tongue. I said "quite" but I meant "quiet"
Oh, I see that my comment was completely beside the point.
О работе
Do you like you job? Is it a popular job in your country? Why did you choose that job? Do you get on well with your colleagues? What was your first day like? What resposnisbilities do you have at work? If you had a chance, would you change your job? What would you do if you didn't work there? Do you plan to coninue with your job in the future? Are you satisfied with your position?
If need be, I'll work as a waiter.
I followed in my mother's footsteps and became a doctor.
If you know what kind of job you want, you really shouldn't settle for second best.
I went all out to get the promotion. I stared at the very bottom of the career ladder, but I soon learnt that I was in the line for promotion. My aim is to  climb to the top of the career ladder. I am dreaming about being a chief manager.
I'm sick and tired of run-of-the-mill tasks. I'm on the go all the time. I'm really stuck in a rut in this job. It's a complete dead end. I think I'll look for smth new.
I'm rushed off my feet at work.
The boss always keeps us on our toes. The office is a hive of activity.
The corporate party was boring as everyone was talking shop.
We worked against the clock to get the project finished and at last our work is bearing fruit.
I knew that I was sailing a bit close to the wind by speaking to the boss like that, but had the sense not to stick my oar in at the meeting, so I talked afterwards.
The boss has given me a free hand at work.
I accepted the job but then got cold feet.
My boss didn't turn a hair when I handed in my notice.
It's a once in a lifetime opportunity to live in Switzerland.
Про учёбу
What do you study? Why did you choose that subject? What was your first day like? Do you get on with your groupmates? If you had the chance, would you change subject?  Do you plan to get a job in the same field as your major? Do you think it is important to encourage children to read?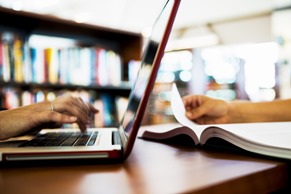 The school likes to keep track of its former pupils.
I have so much work to do these days – I'm just chasing my tail to catch up
I'm my own worst enemy when it comes to making projects. I keep procrastinating to the very last moment.
My parents are always on my back about doing my homework on time.
He wants to have his cake and it eat it: he wants a well-paid secure job, but he doesn't want to study hard.
My father flew off the handle when I said I wasn't going to return to the university.
I felt like a fish out of water at my new school. I'm so grateful to one of my new classmates who told me not to worry as it would take me a while to find my feet, as it's always like that in new places.
I didn't lose head even though I had failed my test twice.
I've always tried to avoid exams like the plague.
О чувствах
on top of the world/ on cloud nine/ in seventh heaven
She was jumping for joy when she learnt that she had been granted a scholarship.
I feel as if I've passed my sell-by date this morning.
I am over the moon about
I couldn't believe my eyes. She was so beautiful! I just couldn't keep my eyes off her.
I'm totally bushed after staying up so late.
О здоровье
People have been coming down with flu left, right and centre.
So far this year, I've managed to keep the flu at bay.
get up at the crack of dawn
The idea that organic food is better for people as well as the environment is gaining ground.
I play tennis occasionally just to keep my hand in.
Про семью
Did you enjoy you childhood? Who are you closest to in your family? Do you think children should be allowed unsupervised access to the internet?
I remember my dad told me, " You're an adult now. You have to learn to stand on your own feet.'
Ever since the twins were born, I haven't had a minute to call my own.
I'd go to the ends of the earth to save my child
It's an uphill battle trying to persuade my children to clean their rooms. They never lift a finger at home.
Trying to get them to tidy up is just banging your head against a brick wall.
I wish my son'd take a leaf out of his sister's book and go to bed at a reasonable time rather than keep late hours playing computer games.
I have my hands full with three children.
The children are always under my feet when I'm trying to do the housework.
We have a rule with our children:' When they are done with their homework, they can play computer games to their hearts' content.
My husband set his heart on emigrating to Australia.
Our son is the apple of our eye. We absolutely adore him.
To outsiders, they seemed like one big family, but they often fought behind closed doors.
Об отношениях
I'm not a party animal, I prefer to keep myself to myself
My brother and I get on like a house on fire
Blood is thicker than water
Birds of a feather… flock together
We are on the same wavelength
We got off on the wrong foot
It's safer to keep my head down, so I don't get involved in arguments.
I put her back up when I criticised Australians. I didn't know she was from Sydney.
Про достижение
Though some people might think that It was as easy as taking a candy from a baby, I must say I went out of my way to do my best.
I achieved success against all the odds. The cards were staked against me.I failed so many times, but I'm not the one who gives up the ghost.
I'm not the one of people who think that whether you succeed or not is in the lap of the gods.
The boss had us over a barrel — either we finish a project on a Saturday or we lose our jobs.
At last I could see the light at the end of the tunnel.
The answer to my prayers!
Finally it worked like magic.
They behaved as if victory was already in the bag.
Про событие
What did you do on your last birthday? Can you remember a birthday you enjoyed as a child? What is your first memory of your childhood?
The evening got off to a flying start as everyone was very impressed by the reastaurant
Her news report have really brought home to me the horrors of war.
There were tents as far as the eye could see at the rock festival.
Опишите предмет
It was out of this world.
That ikea sofa is made for the living room, not only is it cosy, but it also matches our curtains perfectly.
They are like gost dust!
Опишите место
What is your hometown like? Has your hometown changed much since you were a child? Do you think your hometown is a good place to bring up children?
In my mind's eye I can still see the house I grew up in
The view was so breathtaking that it brought a lump in my throat.
I heard about that theatre by word of mouth. Everyone said it was good.
The museum was not all it's cracked to be.
That part of the town was my old stamping ground when I was a student there 15 years ago.
That restaurant's really gone downhill lately partly because it has changed hands twice.
It's a far cry from that lovely hotel we satyed in last year.
That office block sticks out like a sore thumb next to such a beautiful park.
We went to the place where we spent our honeymoon and took a stroll down memory lane
It's right off the beaten track but if you love the peace and quiet – you'll adore it.
The village is in the back of beyond.
The new hotel has really put the village on the map.
It was difficult for me to move to such an isolated place, but I made the most of a bad job and slowly began to enjoy it.
Living near the airport suits me down to the ground since I travel a lot.
Про хороших людей
She is all sweetness and light.
Marina and I go back a long way.
He is a high-flyer in the world of computers.
She is one of several up-and-coming actresses.
He first made a name for himself in the world of opera, then all of a sudden he decided to become a hard rock singer.
She tends to be carried away by enthusiasm.
He is definetely on his way up in the financial world.
She took my breath away. I t was a love at first sight.
I always knew he would go places (далеко пойдёт)
She's a good writer but she hasn't really ever hit the big time.
He is the salt of the earth
He wouldn't hurt a fly
He really seems to have landed on his feet. He got a new job and found a flat withing a week of arriving in the city.
She is so beautiful, she always turns heads wherever she walks into a room.
I admire him especially because he achieved his success in the teeth of serious opposition.
She put her heart and soul into a project aimed at helping blind children.
Сравните
Do you think it is better for children to grow up in the city or in the countryside? Do you prefer desktops or laptops? Is your routine the same today as it was when you were a child? What kinds of  dictionaries do you think are most useful? Do you prefer spending with family or friends? Do you do the same thing in the venings as you did when you were a child? Why do you think women like flowers more than men? Do you prefer to spend your free time with other people or alone? Do you think men and women have different opnions about shopping?
Radio doesn't have the ghost of a chance to become more popular than TV, because….
Whether this is better is a matter of opinion
There's a fine/thin line between..
Про несчастный случай
People who overspeed definetly take their lives into their hands.
Road rage is increasing in many countries.
I couldn't believe my ears when she told me
they had a narrow escape when the car….
… but thanks goodness, they were safe and sound.
After the hurricane, it took us some time to pick up the pieces.
Then something caught my eye and shocked me even more.
Things got out of hand and the police arrived.
I just can't get my head around what's happened. It's been such a shock. It all happened in the blink of an eye and noone could do anything to prevent it. It was horrible
We can't change what's happened. We'll just have to grit our teeth and do our best to carry on as before.
I find it rather painful to bare my heart to anyone about it.
It breaks my heart to see the refugees on the news.
О неудачном опыте
Our team was determined to win the match by hook or by crook.
I gave it my all, but only managed to come second in the race.
Of course, I was dissapointed about not getting that first place in the competition but I've put a brave face on it.
If he  had pulled his weight, we would have easily been able to complete the project
When you cannot change a situation, you'd better grin and bear it
I put my foot in it by saying that all Americans were stupid, as she turned to be from the USA!
I've learnt my lesson.
I've decided to put it down to experience.
When I tried to remember her telephone number I could only draw a blank.
We were all going to have to face the music.
It left a sour taste in my mouth.
I felt so embarassed I just wished the ground would swallow me up.
О несправедливости
Well, let me be honest with you here – it seems to me that people, who claim that celebrities are overpaid, are just suffering from sour grapes. Yes,  superstars live in the lap of luxury with houses and cars which cost a small fortune and spend money like water – no wonder that ordinary people are green with envy,  but being famous is a blessing in disguise. We shouldn't make light of their troubles: they receive death threats. They don't have private life, being followed by paparazzi everywhere. It's no laughing matter. Rumours about them have been spreading like wildfire ever since they became famous. I think tabloid newspapers should clean up their act and stop destroying famous people's lives.
I think they should put their feet down and protest. I will stand shoulder to shoulder with them to fight for their rights.
Прокомментируйте ситуацию
Russian economy is hanging by a thread. People have seen it a mile off and yet the government refuses to confess it.
Let's get to the bare bones of the problem
No prizes for guessing that has all the making of a big political scandal.
There's a great deal of red tape involved in getting a work permit for foreigners
On the face of it, private businesses are on a financial kinfe-edge and may go bankrupt. But I think it won't happen, because
I used to believe that… but now I'm having second thoughts about it.
People have to tie up a few loose ends
I have mixed feelings about this issue
Their comments were wide of the mark
I can't help thinking that there's no smoke without fire
It was all a pack of lies/ It didn't ring true/ that's a likely story
Prime minister said two completely opposite things. He said the government cares for eldery people and in the same breath he said that they are planning to raise retirement age in the country. That's a sign of the times!
The country has gone to the dogs since that political scandal.
It's a real can of worms.
I'm middle-of-the-road politically. I neither support the president nor am I against him.
Politicians often turn a blind eye to real problems
The bottom line is that children should be protected.
Что любят люди в вашей стране?
Is art popular in your country? Do most people live in houses in your country?Do most people clebrate their birthdays with a party in your country?Do most people in your country follow fashion?What is a popular activity for young people in your country in the evenings? Is family important in your country? What is a common meal in your country? Do you think people in your country are genrally happy people? What hobbies are popular in your country? Are neighbours clos to each other in your country?
There's no accounting for tastes!
The grass is always greener on the other side of the fence. So a lot of Russians like foreign pop culture more than their own.
It's always a difficult balancing act to please the younger people and the older ones at the same time.
Как решить проблему?
How could your hometown be improved?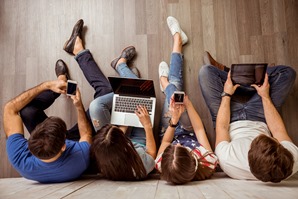 … easier said than done, right?
How best to use the money from taxes has become a bone of contention
Let's not make do with such a serious problem
What we now need is a firm government that is prepared to lay down the law to factories which pollute.
Why not give it a shot to…
Some people always want to wave a magic wand and make things better.
It goes without saying that sometimes parents have to give their children rough time in order to stop them playing truant and devote time for studying rather than playing computer games.
Though it is true that many people gain weight and seem not to care about their looks after getting married, I do believe that it's their right to let themselves go and eat  and wear whatever they prefer.
Extra lessons on ethics wouldn't go amiss.
О будущем
Plans for building more schools are in the pipeline. ( в разработке)
Their plans look great on paper, but.. it will certainly bite the dust
I love my robotic vacuum cleaner. It's the best thing since sliced bread!
A food shortage is already on the cards for next year.
We are on the threshold of exciting new developments in medicine
You never know how things will turn up
It's only a matter of time before we start to colonise other planets
There's a question mark hanging over the future of paper books.
Желаем вам успехов в изучении английского и достижения своих целей!
Автор: Elena
учитель английского, основатель сайта и автор статей