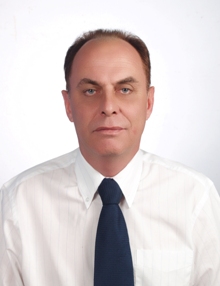 Stewart
Stewart is a TEFL certified Englishman living in Thailand. He has Bachelors of Education (Primary and Early Years) and Bachelors of Arts. He was born in Sydney, Australia, but spent most of his early childhood in Europe, mainly living in England. He is widely travelled and has lived in over 30 countries around the world.
Stewart teaches general English and business English. He also has experience preparing for TOEFL and IELTS exams. Teaching can be serious at times but some fun in the lessons is also a key factor. He also taught English, Mathematics, Science, Geography and History at Lanna International School in Chiang Mai.
Stewart has been teaching English since 1992. In the past he taught business professionals in varied fields of employment (bankers, doctors, nurses, lawyers and other personnel).  In the beginning he taught refugees and orphans at an N.G.O. in Northern Thailand. In Vietnam Stewart taught airline staff at Vietnam Airlines, the Chemistry Department Hanoi University, and hospital staff at the Vietnam National Institute of Traditional Medicine. Stewart also worked as a Sub Editor for the Vietnam Economic News. In Korea he worked at Samsung Electronics and taught business English to their staff. In addition he also taught pharmaceutical staff at Chang Kung Dang Pharmaceuticals in Seoul.
His hobbies include cooking, gardening, reading and watching movies. He is also a skilled mechanic and has built a number of high performance street cars.
Video with Stewart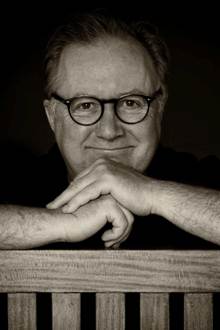 Richard
Richard is a CELTA certified Englishman (born in Nottingham) living in The Philippines. He has Bachelor's of Education (Mathematics) from Nottingham Trent University.
Richard  had careers in Local Government and commerce before entering education 20 years ago. Richard's Bachelor of Education degree and CELTA have found him working in Singapore, Saudi Arabia, Kazakhstan, Switzerland, Qatar, Kuwait, Iraq, UAE and Malaysia.
Latterly he has been a teacher of teachers, and a trainer of trainers. With a positive outlook and a sense of fun, he always enjoys meeting people, and has broad interests including music and photography. Richard is confident that he can help you and would like to work together, to build from a platform of success, and go forward with achievable steps.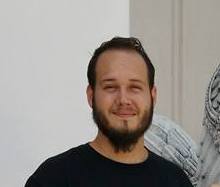 Wayne
Wayne is a vibrant young tutor from the windy city of Port Elizabeth, South Africa. He is a passionate tutor and understands the difficulties that are faced when learning a new language. He has a passion for languages and a true flair in the kitchen, he graduated with honors as a Culinary Arts student. Later on, he decided to explore Asia, where he found his true calling in life. Teaching.
Since 2012, he has gained his TEFL and TESOL certifications. He used these to guide him through China where he worked as an IELTS tutor for three years. He is best suited to prepare you for your IELTS exams, as he has prepared businessmen and students alike. Changing their lives by guiding them to immigrate to their desired countries. He also focuses on cultural topics, helping students gain a better perspective of the countries they would travel to.
His accent is clear and easy to understand, his style of teaching guides you, without giving you the answer. You will come to the conclusion with his guidance. He does not enjoy standard topics, he loves to be engaged in thought provoking conversations. His classes include current events and focus on your ability to share your views and thoughts.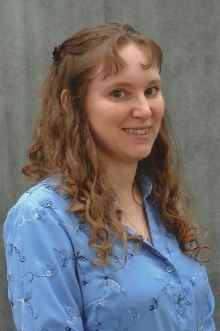 Stephanie
Stephanie is a TEFL certified English teacher from Arizona, the USA. She holds a MA in International Studies from Newcastle University (the UK) and a BA of Anthropology from Arizona Satate University (the USA). She has helped many people from around the world improve their English skills in many areas, including, but not limited to, pronunciation, idiom usage, Business English, writing skills, and test preparation (IELTS and TOEFL).
Stephanie believes saying, «practice makes perfect» is central to language learning, and therefore helps students to practice their skills as much as possible during class. Mistakes made in class are good to make, because that students will learn from them. Some examples of the Business English skills she has taught include how to write business emails for different purposes, abbreviations used in emails, sharing one's input during a business meeting, common phrases to use during conference calls, and business etiquette. She has also answered individual questions about issues students have been facing at work and attempt to help the students resolve them.
Stephanie has concentrated on online English teaching for the past 6 years. She learned Spanish as her second language, and can easily relate to some of the issues students face when learning another language.
Stephanie has traveled to South America and to Europe and enjoys conversing with people from other cultures. When she is not teaching, Stephanie enjoys spending time with her family and pets. She also is a great fan of the outdoors. Some of her favorite outdoor activities include hiking, frisbee golf, camping, and taking pictures.
Video with Stephanie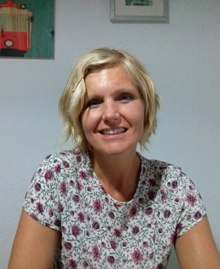 Kate
Kate is a qualified CELTA teacher from England who has been teaching English in Spain for more than 8 years. She has taught English to all levels and ages but specializes in Business English and exam preparation classes (TOEFL, IELTS, BEC, KET, PET, FCE, CAE and Proficiency).
She has a strong business background herself, having worked in corporate recruitment and training for a number of years prior to becoming an English teacher. She has been studying Spanish for the last 8 years and so understands the trials and tribulations of learning another language and the importance of teacher support in building up confidence to communicate. She creates each class specifically to suit individual student's needs and provides a relaxed, interesting, friendly learning environment where students are comfortable to talk.
In her free time Kate likes visiting new places, hiking with her dogs in the mountains and seeing her friends.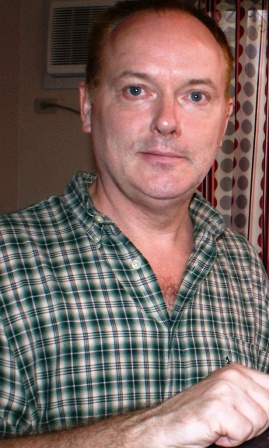 Erik
Erik is a TEFL certified teacher from the UK living in the Philippines. He also has a BA Hons in History. Erik has 6 years teaching English experience.
Erik likes to make his lessons challenging and fun at the same time. Erik also worked for IBM for 12 years as a senior consultant and International Project Manager which involved handling projects in thirty eight different countries so he is quite experienced for teaching business English, English for IT and English for Project Management. Recently he has been involved in preparing students for job interviews in English and assisting in the writing of student's resumes and IELTS.
Erik is a former professional squash player and international squash coach. He is also a former British Army captain. He plays tennis, basket ball and loves chess, reading, classical music, hifi and photography.
He is currently the chief editor for a small publishing company specialising in the publication of books which explore the overlaps between Quantum Theory and Buddhist philosophy.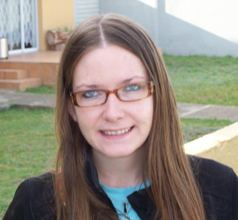 Bernadette
Bernadette is a TEFL certified teacher from Port Elizabeth, South Africa. Bernadette has a wealth of experience, due to working for various online companies where she won the Private lesson award for three years in a row.
She is certainly a most passionate and unique teacher, having worked in the field of education since 2010, where she started off with teaching child art. After earning her TEFL qualification in 2011 — she decided to move into the field of Teaching English as a Foreign language, full-time.
Bernadette has a special flair for communication, utilizing an eclectic methodology — her approach to pedagogy is related to students needs — whether it be task based activities with a communicative approach, Grammar orientated sessions, General conversational strategies or Pronunciation and elocution lessons. Motivation and bolstering confidence, is a key aspect in her classroom, as is encouraging a positive self-evaluation. Bernadette has had tremendous success in preparing students ahead of the TOEIC, TOEFL and IELTS exams.
She has worked with Business students, preparing them ahead of presentations, meetings and related Business topics- Telephoning, Negotiations and Business Correspondence. Her aim is to provide lessons in a comfortable and caring environment — she has a love for people, the creative arts — especially painting in oils, music as a medium for learning and helping students attain realistic goals.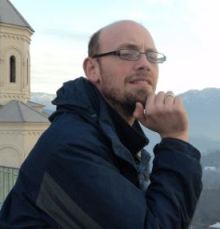 Jeremy
Jeremy is a TEFL certified American teacher of English from West Virginia(USA) who has been teaching English in Poland since 2005. He has a BA in English from UNC North Carolina and an MA in Anglo-Irish Literature from Dublin, where he also completed his RELSA teaching course.
Lessons with Jeremy draw on both his teaching experience and his own experiences as a language hobbyist. He seeks to help students set and realize their own goals, offering support, knowledge and strategies. Lessons frequently involve online media and primarily focus on communication.
Jeremy has taught all levels and has experience with preparation for the KET, FCE, CAE and BEC examinations. As a doctoral student in Poland, he has also completed doctoral teaching practice in Academic English. Having learned Polish, he has some familiarity with Slavic languages and common obstacles encountered by learners.
His personal interests include writing, literature, traveling and languages, as well as playing in bands.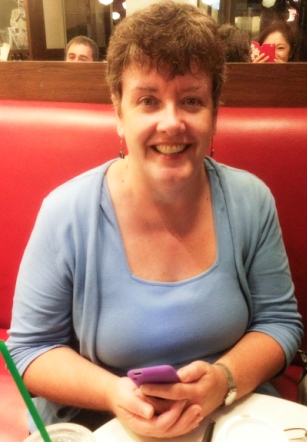 Maura
Maura is a TESOL certified teacher from the USA. She is a native speaker living in New York (her parents are from Ireland) and has many years of corporate business experience as an administrative professional in many industries. Because of this experience, she is able to help students who are using English in our constantly changing global world.
Her specialty is Business English, TOEFL and IELTS preparation as well as general conversation and pronunciation. Maura is very friendly, patient and focuses on student's strengths and interests. Travel is her passion in life.
She has been to many countries and loves meeting people from other cultures. Maura also enjoys film, cooking, listening to music and spending time with friends.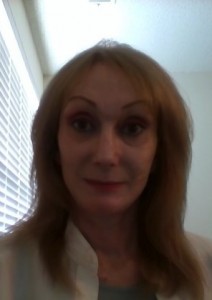 Jan
Jan is an Australian now living in the USA. She has a Graduate Diploma in Education (English and Modern Languages) and a Graduate Diploma in TESOL. Jan has a B.A. (Honours) in English and she has been teaching English for about 30 years. She has been working as an IELTS examiner since 2002. Jan is a very flexible, creative and talented teacher with a very sound understanding of the English language.
Her reputation is for being quick to establish rapport with students as well as to identify their needs and respond appropriately. In Australia, Jan taught English to students preparing to enter Australian Universities and to migrants from a range of cultural backgrounds in the Adult Migrant English Program.
She has also taught in schools and Universities in Hong Kong, mainland China, Thailand, Vietnam and the USA. She is interested in reading, writing, painiting and swimming.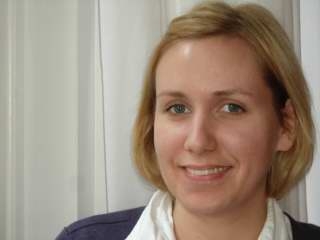 Michelle
Michelle is a TEFL certified English teacher from Portland, Oregon in the USA.
She has been teaching English for almost 4 years now. Michelle has a Bachelor's degree in Humanities and is currently pursuing her Master's in English literature. Michelle has lived in many places. She is in Germany now and enjoys her teaching career. Most recently she has been teaching general English for all ages including small children; academic English for high-school and university levels; and Business English for employees from diverse fields and employment levels, including IT engineers, doctors, lawyers and vice-presidents of multi-national corporations.
Her hobbies involve hiking in the mountains or bicycling in the beautiful city parks.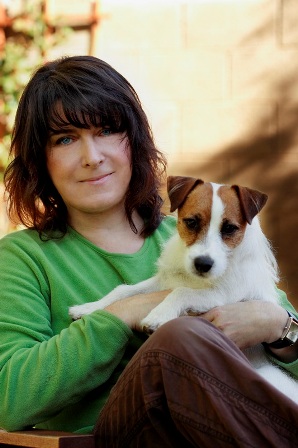 Ewa
Ewa is an experienced English teacher and attorney admitted to practice in Arizona, USA. She has been teaching English for over 16 years. Ewa has a Bachelor's with Honors in Teaching English as a Foreign Language and a Master's with Honors in English and American Literature. Ewa also holds a J.D. in Law from the GGU University in San Francisco. She is also a member of EULETA (The European Legal English Teachers' Association ).
Ewa worked as an attorney in Arizona and has taught numerous ESL classes both in Europe and in the United States, including all language skills. Ewa worked as a member of the examination committee in a private college as well as a marketing and business school in Poland.
Ewa likes using a variety of teaching tools and creates personalized courses and programs for each student, according to one's needs and aspirations. An avid language learner herself, Ewa enjoys helping others learn. Through her own learning-teaching experience she has developed an array of methods and techniques that she has found to be most effective. In addition to teaching all levels of General English, Ewa teaches Business and Legal English*. She prepares for TOEFL, ILEC, TOLES and IELTS, PET, FCE, CAE and CPE. She also gives Law courses.
Currently, students can choose one of the online courses listed below or a combination of any of them. Additionally, Ewa is also fluent in Polish and can speak some German and Russian. She currently lives in Germany where she works as an English teacher, translator and editor.
Ewa enjoys hiking with her dog, drawing, crafts, reading, learning foreign languages and writing. She has published several essays dealing with social and political issues. *стоимость занятий с Ewa по курсу Legal English составляет 1830 рублей за академический час (45 минут)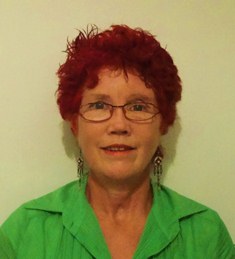 Helen Krystallis
Helen is a certified ESL-EFL teacher from Ireland, who lives in Greece. She holds an honors Degree (B.A.) in English Language & Literature, as well as LCCI International Qualifications (Distinction) in Further Certification for Teachers of Business English.
Helen has been teaching English for more than 35 years. She teaches all components of the English language to a range of ages and educational backgrounds. Helen tailors her lessons to student's needs with an emphasis on their weaker areas.
She is very dedicated to her work and her students and can always motivate students to work towards achieving their goals. She has also gained accreditation as an English Language Examiner for Major Examination organizations in Greece. Most of her teaching has been preparation for:
the Cambridge exams (more than 12 years): KET, PET, FCE, CAE, CPE,
Michigan Examinations (more than 5 years): BCCE, ECCE, ALCE, and MCPE.
She also has experience preparing for IELTS.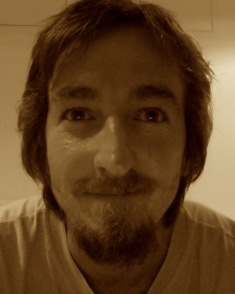 Sean
Sean is both an Irish and a South African citizen, who is currently residing in the city of Port Elizabeth, South Africa. He is a Qualified English teacher having completed his TESOL Certificate course along with his BA Degree, majoring in English Literature and Philosophy. He also obtained a diploma in Journalism while living in Cape Town during the year of 2004 and has had the good fortune of having a number of different poems published in various publications.
His topics and subject matter range from General English to Business English, including Banking and Finance. Most importantly he is both willing and able to help you learn English through whatever topics are of interest to you, whether it be the meaning of existence, negotiating business deals or planning for your next exotic travel adventure.
He recently returned from teaching English in Eskisehir, Turkey, which he thoroughly enjoyed. The experience has added to his enthusiasm for life and his love of both people and languages, which he hopes to share with his students.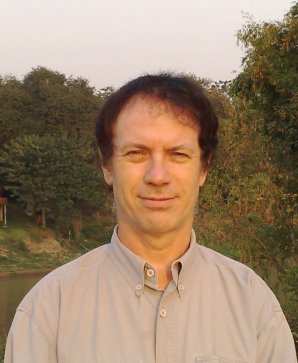 Jamie
Jamie is a TESOL certified teacher from Esher, England. He also has MSc in Computer Science and before becoming an English teacher he taught Computer Science at colleges and university in England and Scotland for 14 years.
Jamie has been teaching English since 2003 and has experience of teaching in Thailand, Oman, the United Arab Emirates, Azerbaijan and Kazakhstan. He taught general English at college, TOEFL on a university foundation course; employability skills (which includes business English) at university, business English in the petroleum and banking sectors as well as IELTS preparation. He also taught English to trainee English teachers at university in Kazakhstan.
Jamie enjoys driving into the mountains and spending his free time away from the hussle and bussle of city life. He also enjoys computers and meeting people on the internet.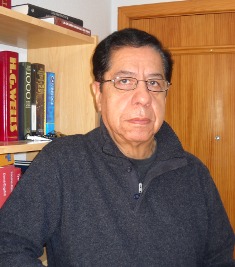 George
George is an American language instructor from New York, with over 20 years' experience. He has also taught French, Spanish and Italian. He holds a Bsc from Columbia University, and an Msc and a PhD from New York University.
George has various trainer certifications for teaching English for Business. He has taught at all levels and to all types of audiences, from High School to university level, as well as to business executives, professional people and politicians. He also teaches English for specific purposes such as Legal, Medical, Technical, as well as preparation to the Cambridge Examinations (KET, PET, First and Advanced Certificates, Proficiency), TOEFL and GMAT.
In his teaching, George prefers the oral communicative approach — setting specific objectives and actively using different types of media to practice speaking at a natural and dynamic pace in order to help the student function in the new language and perform naturally and with ease. He also puts emphasis on accent reduction and phonetics. Besides languages, George has also taught and is a specialist in the area of Cross-Cultural Communication, which includes Cross-Cultural Presentations, Negotiations, Team-building, Diversity in the workplace, etc. in many countries around the world. He has also published several multi-media language methods. Besides being fluent in Italian, French and Spanish, he also speaks Danish, Norwegian and Swedish and can get by in German.
He is an avid follower of world events, likes and practises several sports (tennis, skiing, swimming, etc.), enjoys reading and is a fan of good food and wines.
The teachers that do not take any new students at the moment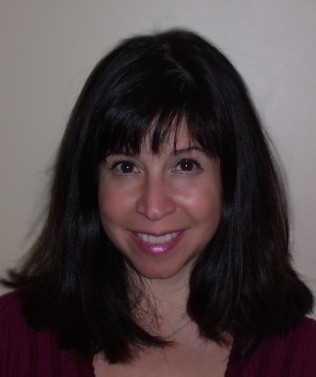 Shelly
Shelly is from the USA. She has over 12 years teaching English experience. She has her Bachelor's in Art History and her Master's in Teaching English to Speakers of Other Languages.
Shelly is also a certified IELTS examiner and an ibt TOEFL administrator. Shelly was born in Cleveland, Ohio. She has lived in North Carolina, Indiana, as well as Italy and Hungary. She taught doctors, chemists, and researchers how to speak and interact with their American counterparts. Shelly truly enjoys working with her students. A good listener, she is patient and curious about her students' interests and needs.
She likes to use humor when teaching because it lowers the stress and anxiety of the learner so that more knowledge and language can easily be attained. Furthermore, she can adapt to her student's needs well. If a student needs IELTS preparation, she can help him/her with the speaking and writing components by giving them actual topics that are currently on the exam. She can also give tips on how to get a higher band score and impress your examiner. Whatever the student's need is, Shelly will do her best to help the student achieve his or her goal.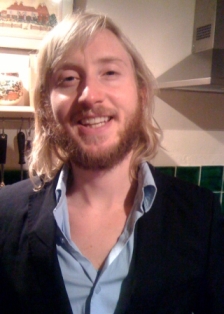 Nathaniel
Nathaniel is a CELTA qualified teacher from England with more than 6 years of teaching English experience. He has taught all levels of English from beginner to advanced, including IELTS and CAE exam classes.He also has a BA Hons in Drama and Theatre Arts from the University of Birmingham.
Because of his theatrical background Nathaniel has massive success with students who struggle with their English pronunciation. Nathaniel's teaching style is energetic and motivating. He is a patient and supportive teacher who will work with you to devise a syllabus which focuses on your individual needs. Nathaniel is interested in keeping you enthusiastic about your English studies by providing challenging and varied classes.
His lessons take advantage of what the internet has to offer by incorporating 'you tube' and other online tools. Nathaniel is passionate about the arts. He loves theatre, film and galleries. He is a film maker himself and has written and directed comedy and documentary series broadcast on television in the UK.
He also loves travelling having travelled all around the globe from Argentina to Australia. He loves trying different and interesting foods from all around the world and he also loves cooking.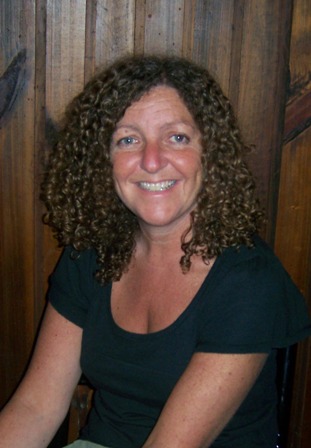 Michelle Alison
Michelle is from the UK (London). She has a B.A. with Honours in Applied Linguistics and Teaching English to Students of Other Languages. She also has a TEFL Certificate from Trinity College, London and a PGCE.
Michelle has over 17 years of English teaching experience in total, 10 years of which were spent in London teaching a wide range of students of different nationalities and very different cultures. The last 7 years, Michelle has been teaching English in Argentina and has spent more than two years teaching English online. Michelle has prepared many students for YLE, PET, KET, FCE, CAE, CPE, IELTS and TOEFL. She has also taught business English.
Part of her teaching duties in London was to prepare students for the English they needed for their chosen careers, such as hair-dressing, business communication and computers. Michelle enjoys teaching all English skills including reading, writing, listening, speaking and grammar.
She is an avid reader and is interested in world events and enjoys discussing current news issues and different cultures. When Michelle is not working, she enjoys dancing tango, walking along the coast and relaxing with her children and cats.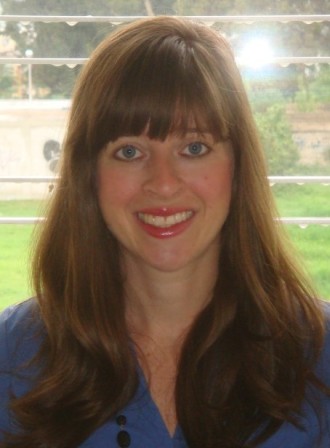 Mystique
Mystique is a TEFL certified Canadian living in Mexico. She has been teaching English for almost 3 years now. Mystique has a Bachelor's degree in Psychology with a Spanish minor from the University of British Columbia, in Vancouver, Canada. She also holds an accounting diploma and teaches University English at ITESO University in Guadalajara, Mexico. Mystique also teaches Business English and has taught in several international companies such as Hewlett Packart, Siemens Electronics, and Flextronics. Mystique has prepared students for many international exams such as TOEFL and GMAT. She likes to focus on all the four skills of learning a new language: speaking, reading, listening, and writing and help incorporate different learning techniques and strategies. Mystique knows Spanish and some French. She loves the sun, beach, snowboarding, and all kinds of animals.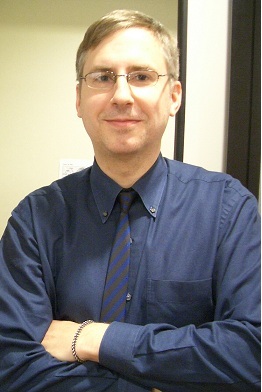 Robin
Robin is an American from Texas who has lived and worked in New York City, Bangkok, and Tokyo over the last 17 years. He holds a BA in English Literature and Music Performance from Bennington College. In New York Robin worked as a legal editor and proofreader and also for several investment banks — UBS, Citibank, and Morgan Stanley — as a proofreader. He also taught music privately and enjoyed it so much that he decided to pursue teaching as a career.
He began teaching English comprehension and music appreciation classes at a community school in Manhattan. Eager to explore the other side of the world he worked as an English teacher in Thailand for a year and then for the last three years in Japan, in Tokyo. There he taught students of all levels and ages in one-on-one or small group classes. Robin has experience preparing students for IELTS, EIKEN, and TOEFL. He is comfortable teaching Business English, vocabulary building, idiomatic expressions, grammar, reading comprehension, and specialized classes focused on literature, culture, and history.
He can also provide quality editing of presentations and correspondence. Robin is a patient and encouraging teacher who listens carefully and provides useful direction. All classes are directed by the goals of the student. The atmosphere is friendly and relaxed but still productive. Robin believes that students learn best in such a setting, where they can use what they already know as they expand their knowledge.
Robin has many interests including history, visual arts, music (jazz, classical, blues), literature, old movies (before the sequel era), Southeast Asia, and crazy American politics. He plays guitar and piano, occasionally well.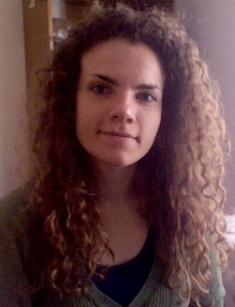 Amanda
Amanda is a TESOL certified teacher from Missouri (USA). She has a B.A in Spanish so she understands the concerns and aspirations when learning a foreign language. She has TESOL certificates for teaching business English and teaching children.
While studying at the University of Oklahoma in 2007, she was hand selected to help a Korean student improve his English pronunciation. Since then she has taught business and general English to all levels in Uruguay. Amanda enjoys getting to know her students and pushing them to be confident English speakers and writers. Amanda works to make her students feel comfortable.
She recognizes that in a relaxed environment her students can feel free to make mistakes in order to learn how to use the new language they have acquired correctly. She enjoys using different materials to make class as interesting and beneficial as possible, but more than anything she wants her classes to achieve what her students need and want. Aside from teaching, Amanda is passionate about dancing.
She enjoys all kinds of dancing from Irish dancing to flamenco, but nothing blows her away like Russian dancing.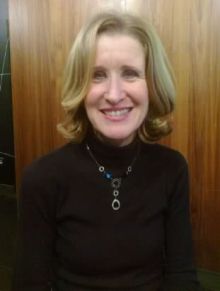 Jessica
Jessica is from England and has been teaching English as a Foreign and Second Language for 18 years. She has a Post-Graduate Diploma in TEFL from the University of Wales College, Cardiff. She also has a Bilingual Diploma in Travel and Tourism.
Jessica is currently studying for a Bachelor's Degree in English Language and Education Studies. Jessica has taught all levels from Beginner to Advanced and exam preparation such as PET, KET, FCE, CAE and Proficiency. She has also taught IELTS and TOEFL. Jessica also has experience teaching both ESP, Business English and Conversation classes.
She enjoys teaching exam classes in particular, but is happy to cater for students' specific study requirements. Jessica has travelled extensively throughout her teaching career and has lived and taught in countries such as Japan, China, Pakistan and much of The Middle East. Most recently she taught for two years in Saudi Arabia at the only all ladies' university in the capital city of Riyadh.
Jessica loves travelling, and has also spent a lot of time in North America, where she has relatives. She also loves keeping fit and does yoga and swims.
Joan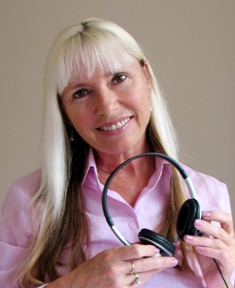 Joan is a certified TESOL teacher with 12 years of experience from Canada. She has spent her entire career dedicated to the English language. With degrees in Journalism, Radio and Television, she has worked as an editor and writer for newspapers, magazines, radio, TV, government and tourism.
Having been a radio and TV broadcaster, her voice is clear and easy to understand. A Canadian who loves to experience new cultures and share her knowledge of English, Joan has taught in Australia, Papua New Guinea, Japan, China, Thailand, Costa Rica and Russia. Last year, she spent the summer in Moscow and made many friends. Some of them still take online lessons with her. Joan takes pride is giving interesting lessons with patience, encouragement, plenty of advice, and a genuine concern for her students' progress.
She gets to know her students personally to understand their desires, in order to design lessons that suit their specific needs. She brings the joy of learning into her classroom with plenty of interaction with her students and online resources like live audio, video and real magazine and newspaper articles. She wants her lessons to be practical and meaningful.
Joan is an expert in preparation for the IELTS exam, as well as TOEFL and SAT exams, General English and Business English. Joan is an active and creative person who enjoys painting and singing professionally, and for fun — travelling, photography, dancing, swimming, golfing and biking.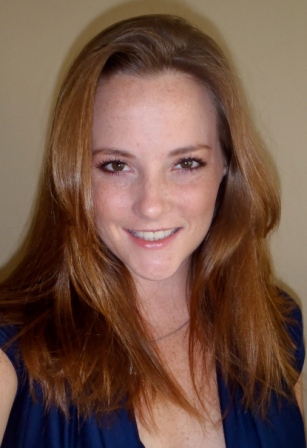 Sarah
Sarah is a TESOL-certified teacher from Florida (USA). She holds a B.A. and a Masters in Elementary Education, with a Technology Specialization, from the University of Florida.
Sarah has experience teaching ages 2 to adult, most recently as an English teacher in Inner Mongolia, China. Throughout her teaching career, Sarah has taught in a wide variety of environments: from one-on-one lessons with 3 year olds to 70-student middle school classes. She has taught business English to employees of international companies, and led seminars for Chinese teachers. Sarah has taught IELTS and TOEFL courses to teenagers and adults, and has helped prepare students for emigration to the USA, UK, Canada, and Australia.
Sarah's teaching style is very student-centered. She wants the student to be comfortable in the lesson, and is at ease talking about any subject. She believes that her role as a teacher is to assist the student as they develop an understanding of the language, and to help foster a desire to learn English to a fluent level.
Sarah enjoys traveling and anything that has to do with the ocean. She has enjoyed almost every book she has ever read, or movie she has ever seen. She loves to play sports in her free time, especially American football.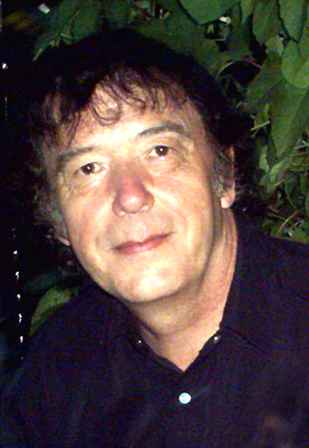 Wayne
Wayne thinks of himself as an Australian after 30 years there, but was actually born in Manchester in England. His qualifications include an MBA, B.A. of Education, Trintity Cert TESOL and a wide range of business qualifications. He can speak in a wide variety of dialects, including British, Australian and American English.
Wayne has lived in Prague since 2007 and teaches at a high school there and has successfully prepared dozens of students for entry to prestigious American and British universities. He also has a strong reputation in the city as a skilled teacher of Business English and is an active member of Rotary International.In Australia, he taught conversational English to foreign taxi drivers as well as providing career advice to military men and women leaving the defence forces. What can you expect from a lesson from Wayne? Your syntax, grammar and pronunciation will be corrected, but just as importantly, you'll participate in lessons that are interesting, challenging and relevant to your needs.
Wayne will set homework for you, and will extend your knowledge and vocabulary. If you need English for Special Purposes, he is experienced in developing your vocabulary and understanding in Business English, Medical, Aviation, Accounting and Financial English, Law, Marketing, Drama, Acting, Poetry and other areas.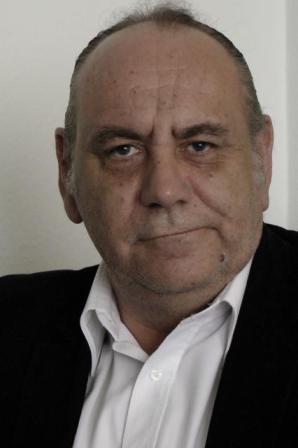 Anthony
Anthony is a qualified and certified English language teacher from Nottingham (UK). He has a part Master's degree in Customer Services Management and a Bachelor's in Politics (Hons). Anthony has been teaching English for 13 years in the UK, Greece and Germany, where he now lives.
His teaching experience includes working with beginners to advanced levels of the English language. He has worked in language schools and previously worked with an international outsourcing company and with 'blue chip' companies e.g. Siemens, Deutsche Bank, Intel, Cisco and Lufthansa. He has worked with and taught school and university students, employees and senior executives to CEO level. Anthony, during the time he lived in Greece, was a certified Oral Examiner for the University of London (Edexcel EFL examinations). He has prepared students for the University of Cambridge, University of Michigan and the University of London exams since 2001.
Anthony gives General and Business English lessons, prepares for FCE, CAE and CPE. Anthony has published 2 books of fiction & humour, 2010, he has just begun to learn film making and film editing, and enjoys photography and painting.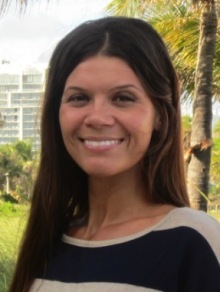 Katherina
Katherina is a TEFL certified teacher from Toronto (Canada) who is ready to coach you on '21st Century-English' based on 'current events' and 'real life simulations' to help you keep current in today's changing language and economy. She has TEFL Canadian College of Educators Diploma and has been working for 9 years coaching Business English, and Academic English including Examinations/ Testing in; IELTS, TOEFL, BULATS, FCE, CAE in addition, editing Presentations/Power-Point, as well as preparing CV's for those individuals who need resumes in English, and interview preparations.
Katherina has degrees in Finance, as well as Sales and Marketing. Katherina has a clear and easy accent to understand, and her professionalism can be heard in her voice and seen in her work. Because of her experience, patience and excellent understanding she will be able to identify your needs, after speaking with you, and work together with you and your objectives to build a comfortable and easy-going English learning environment. Katherina is professional and dedicated to her learners progression and provides you with a lot of learning material to help you, and extra activities to challenge you. Katherina uses multi-media in her coaching, as well as other listening tools for further comprehension. She can also communicate in languages such as Polish and French. Katherina has had experience teaching and living in European countries such as Russia, Poland, Germany and Italy.
Being a native Canadian, Katherina is a true outdoor woman, who enjoys many sports, including; mountain climbing, kayaking, and has ran a few marathons, both in New York(U.S.A) and Paris (France). Katherina also enjoys watching movies, shopping, and Home Renos.
Doctor Ray is an Australian ESL professional who has extensive experience in lecturing in Universities in Vietnam. He conducts General English and Business English classes, and he has experience with IELTS and TOEFL IBT.
He is also a TESOL trainer. Before becoming an ESL instructor 9 years ago, Ray operated two very successful businesses in Australia that won prestigeous awards for innovation.
Ray has a very clear British like educated Australian accent. He can help you to improve your speaking ability by his sympathetic pronunciation correction, and he can help you to expand your vocabulary and grammatical structures with his easy to understand intuitive teaching style.
His interests include the playing and composing of music, singing (he was a professional musician and singer in Australia, photography (Member of the Australian Master Photographers Assn-ret.) and travel. Ray speaks German reasonably well, and he can also speak some Chinese and Vietnamese.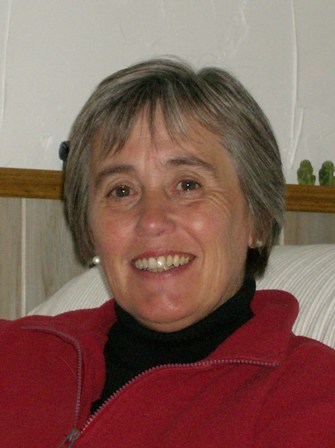 Helen Knights
Helen is from Kent (England) and lives in France. She has a Certificate of Education from the University of Birmingham and has been teaching for over 30 years. Helen worked a great deal with children who had learning difficulties which required patience and understanding, two qualities that she feels are very important when teaching English as a Second Language. Since 2005, she has been teaching English as a Second Language in France and Belgium. She has taught General English and Business English, particularly, Telephone skills, Meetings and Presentations. Helen believes that learning should be fun whatever the age of the student. She uses the Communicative Approach and tailors her lessons to meet the student's needs. Her lessons are interactive using stimulating and interesting topics with the emphasis on student speaking time and building confidence to use English in real life situations. When she is not working, Helen enjoys walking, gardening, socialising, cooking and of course eating! She is an avid reader and a passionate rugby fan.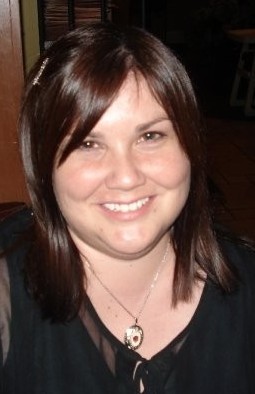 Amy
Amy is a TESOL certified teacher from Canada, but currently lives in Holland. She has a Bachelor's Degree in Psychology and Sociology.
Amy has been teaching English as a foreign language to students worldwide by internet since 2009. She has experience teaching conversation and business English as well as exam preparation (such as IELTS) courses. Amy can understand how her students feel learning a new language because she has studied French and Dutch. Amy has worked in a variety of businesses, and nonprofit organizations specializing in education, research, and training. She also has worked in sales. Amy's wants to make learning enjoyable, and help you to increase your confidence.
She is upbeat, personable, and patient. Amy keeps a well organized lesson plan to make sure the student gets the most out of each lesson. In creating her lesson plan she welcomes input and suggestions from her students.
Amy enjoys traveling, interior decorating, spending time in nature, and reading. She is a philanthropist and is an avid dog lover. Amy's guilty pleasures include shopping and watching comedy shows.
John is a TESOL certified native American. He is presently teaching TOEFL level English to university students in Ecuador.
Previously, John taught English to high school students, business professionals, and university research staff in Kiev, Ukraine. Prior to assuming his career as an English teacher, John obtained a Master's in Oceanography and a Bachelor's in Biology. Then he served in the U.S. Navy and retired with the rank of Commander. John was involved in the information technology field working as an A+ certified computer repair technician, and a high school network administrator. John also served as the president of the TechAlliance computer cooperative for five years.
John's hobbies include aerobic running, hiking and foreign travel. He also likes watching meaningful movies, attending music concerts, and testing out food delicacies at various unassuming restaurants. John is very much looking forward to teaching English online where he hopes to pursue topics such as improving pronunciation, enriching vocabulary, building grammar, and sharing cultural experiences.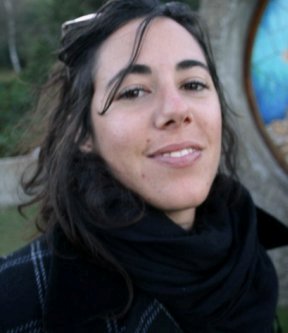 Nicole
Nicole is a TEFL certified English teacher from Port Elizabeth, South Africa. She also has a Bachelor's degree in Media, Communication and Culture.
Nicole has taught for various language institutes and online companies. She has experience teaching general, business and aviation english classes. Previously she worked as a video editor for a local television station. Nicole has extensive knowledge in the fields of art, culture, media and video production and her lessons will draw on this wealth of experience. Nicole is a very kind, patient and supportive teacher.
She does her best to encourage students to work hard and build confidence in their English skills. Her teaching style is dynamic and energetic. Her classes are well designed into compact units filled with the necessary elements of vocabulary, grammar and pronunciation. Nicole has a passion for off-beat films, as well as documentaries that create awareness with regards to social and environmental challenges.
She loves being outdoors and often gets inspired by nature's raw beauty.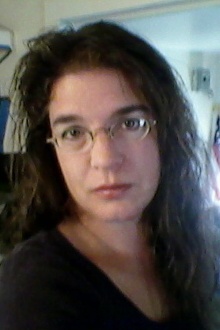 Traci
Traci is a TEFL-certified teacher originally from Pennsylvania, USA but is currently residing in Arkansas, USA. She has earned a certified fraud examiner's designation, a Bachelor's of International Politics, a Master's of Business Administration, and a mMaster's of Science in Psychology. She is currently a master's degree student in International Education.
Traci has 8 years of teaching English experience as a tutor for ESL children, a substitute teacher in the USA and Berlin, Germany, an online business and professional English instructor for ESL students and an academic teacher in a men's prison. Additionally, Traci has 5 years experience as a fiscal and compliance auditor and a criminal analyst for a defense attorney. Traci's approach to teaching, people, business and industrial & organizational psychology is contextualism.
Through contextualism, real-life applications, and a positive, inviting and understanding learning atmosphere, Traci is confident that she is able to help you reach your self-established English language goals. In addition to her hobby of education, Traci enjoys her two horses and other pets, trimming horse hooves, hiking and creative writing. Traci is currently writing a novel and is developing storylines for a current non-American television series.
In the past, she has also enjoyed many years of rock climbing, ice climbing, caving, downhill skiing, cross country skiing and motorcycle riding that has allowed her to see most of the continental US.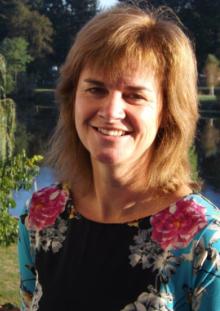 Joanne
Joanne is a CELTA qualified teacher from London (the UK), currently living in France. She also holds a Bachelor's degree in Geography. Joanne has been teaching English since 2005. She has been a one –to-one tutor to both adults and children in France, has taught teenagers in International schools in the UK, and for the past 2 years has been teaching Russian students online. Joanne's teaching style focuses on communication and building a good relationship with her students in a relaxed a friendly environment. She offers classes for all levels in General English for adults and children, Business English and test preparation for IELTS and Cambridge exams (FCE, CAE). Joanne's lessons are organised and dynamic. She always adapts her lesson to individual students, their interests and needs and uses a variety of teaching methods and materials including role-play, pod casts, music and current news and articles. She encourages maximum student participation and interaction as she believes this is the key to greater confidence and sense of achievement. In her free time Joanne likes to spend time in her garden, walking her dog and keeping fit at her Zumba dancing classes. Her greatest joy is to escape with her family to her holiday house by the sea.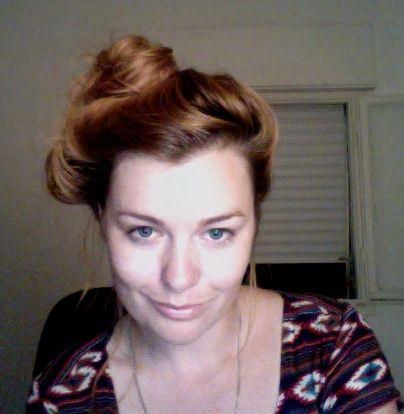 Nastasha
Nastasha is a TEFL certified teacher from South Africa. She has been teaching English for the last 4 years.
Nastasha has lived and taught in many places including, Israel, Italy, England and Russia. She has taught students of all ages and abilities. Four the last three years she has predominantly taught Russian students and therefore has quite a deep understanding of translation and grammar errors commonly made by Russian English students. Each student will have lessons specifically designed around his or her needs. Topics will vary according to your interests. She has experience in preparing students for interviews and all other business English, IELTS and TOEFL training. As well as general English and grammar. She likes to focus on speaking and listening in class, always expanding vocabulary.
She likes to make her students feel as comfortable as possible and is passionately driven to build her students confidence in English. She is also an illustrator and when not teaching devotes most of her time to art and exhibitions.She has had many all over the world. She enjoys travelling and adventure.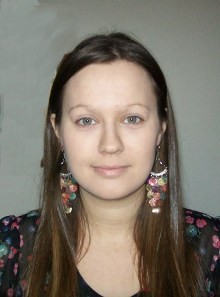 Alison
Alison is a qualified TESOL teacher from Wales, the UK. She has been teaching English since 2008. Alison has a Bachelor degree in Psychology and a Diploma in Business and Information Technology.s
Alison has previously taught in Germany, Tenerife and China. She has taught students of many different ages and capabilities. Alison has experience teaching English for Travel, Conversation, Business, and preparation for IELTS and TOEFL exams. She has previously taught Russian and Ukrainian students. This has allowed her to understand the Grammar difficulties when speaking English. She can specifically recognize the most common mistakes made by Russian speakers, (For example "I make exercise" "This is car") and provides the necessary material help with prepositions and articles. Lessons with Alison are specifically tailored to suit your individual needs and goals. Her lessons are relaxed and fun, with your target goals in mind.
Alison likes to try and help build your confidence when speaking English, and uses a variety of material to help with your listening, speaking and Grammar skills. She also teaches the importance of "Natural" English, with the use of Idiom phrases and constructions.
In her in spare time, Alison enjoys reading and going swimming. She is interested in travel, and learning about other cultures.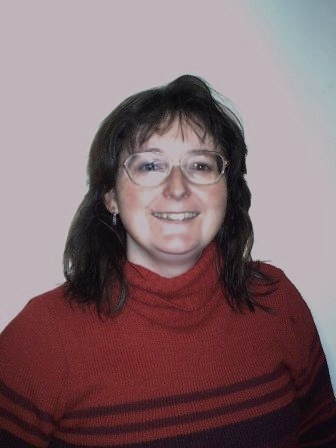 Helen
Helen is an experienced university lecturer and English teacher from the UK. She holds a Bachelor's degree in Physics and a Master's degree in Business Administration. She has a post-graduate certificate in Teaching from Derby University. Her industry background is in the Information Technology and Telecommunications sector. Helen has been teaching English for more than 15 years. She is particularly experienced at helping people who need English for their business or study. She encourages them to practice difficult situations such as interviews and examinations through role-play. Helen's TOEFL, IELTS and EIKEN students have a 100% pass rate and even report enjoying the examination.
Helen uses the internet widely to find real learning materials that are relevant to the student's needs, level and interests. Helen encourages students to listen to real natives speaking in natural situations, as soon as they can, using radio podcasts, blog articles, news sites, YouTube clips and so on. Her gentle, calm approach makes her a very supportive and friendly teacher for those new to study, out of practice with English, and those who are downright scared of speaking with foreigners.
Helen knows Russian, German, French and a little Japanese. She also writes humorous stories about time travel, the post-living community and dodo-keeping. These stories are fictional.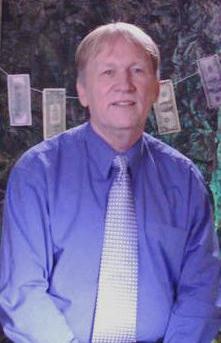 Gary Jones
Gary is a certified TEFL teacher from Tampa, Florida (USA) who currently lives in Ukraine. He graduated from Towson State University majoring in Business Administration and Marketing.
He has a strong business background and conducted seminars in Marketing, Negotiating, Customer Service, Team Building and Sales Training, Business Planning and Time management. Gary wrote articles in National Financial Magazine and he is the author of the book "Mortgage Talk", New York.
Gary has taught General English, Business English and TOEFL. He has taught a lot of Ukrainians and Russians therefore he understands what they like and do not like in the learning process. He has created a special program to teach the correct pronunciation and articulation. In this method of teaching the student is more of a participant than a spectator.
Gary likes to watch soccer and travel in his free time. He has been very lucky to have been to many places around the world.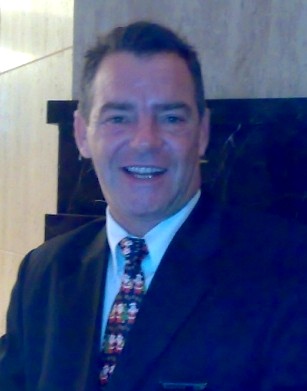 Steven
Steven is from London, England. He is a certified CELTA, TEFL, Business TEFL Instructor.
He has been teaching Business English, Technical English, General English/Conversation for more than 26 years and teaching in Asia and Russia for almost 12 years, to students of all levels and ages, including upper high school, university and senior executives. He has more than 8 years experience preparing for IELTS.
Steven is a very passionate teacher, who does his best to get his students motivated, instilling confidence and ensuring the importance of really improving his students English Language skills for their future.
Steven has a diploma in business management and has over 20 years of business and commercial experience. He also had great success having been the Principal/Proprietor of a Business English School in north Thailand, specializing in one – to –one tutoring. Steven also speaks conversational German & basic Thai.
His interests include: English History, Philosophy, English Civil War Society, Travel, Swimming, Music, Dancing & Cooking. Please note that Steven teaches students only with a webcam.